Búsqueda
Nuttha Kuankajorn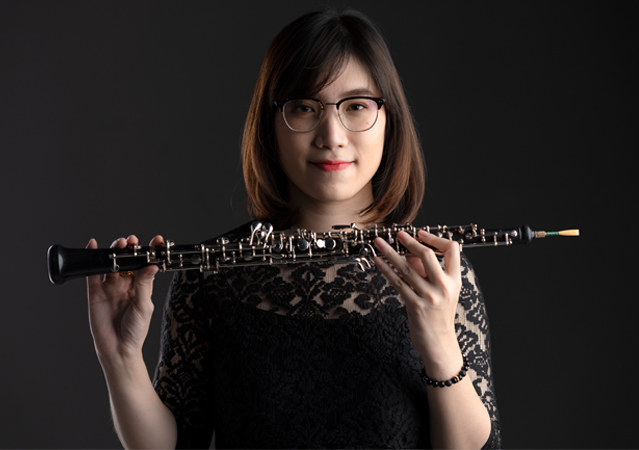 Principal oboist at the Royal Bangkok Symphony Orchestra & teacher at Rangsit University
Bangkok born, Nuttha Kuankajorn, is a rising star in a Thai classical music scene as a performer, educator and podcast radio host.
Nuttha was awarded full scholarship during her Bachelor's Degree from Yong Siew Toh Conservatory of Music, National University of Singapore under Rachel Walker, principal oboist of Singapore Symphony Orchestra 2010. In 2017, she completed her Master Degree and Certificate of Advanced Study the following year in Oboe Performance at Hochschule für Musik Karlsruhe, Germany with Professor Thomas Indermühle.
An active orchestra player, Nuttha, performed with a number of orchestras in Asia and Europe including Baden- Baden Philharmonie, Mannheimer Philharmoniker, Thailand Philharmonic Orchestra and Singapore Symphony Orchestra. In addition, she participated several music festivals in Thailand, Germany, Spain, United Kingdom, China, Japan, Taiwan and Nepal.
As a soloist, Nuttha was invited multiple times to perform concertos with CU Symphony Orchestra and Royal Bangkok Symphony Orchestra. She attended masterclasses conducted by Christoph Hartmann, Jonathan Kelly, Dudu Carmel, Jacques Tys, Spyros Kontos, Christian Schmitt, Paolo Grazia, Gordon Hunt, Stefan Schilli, Amanuel Abbühl, Liang Wang and Yiu Song-Lam.
Nuttha started her oboe lesson when she turned fifteen under Chanannat Meenanan, principal oboist of National Symphony Orchestra Thailand and City Chamber Orchestra of Hong Kong.
Since 2019, Nuttha serves as the principal oboist at the Royal Bangkok Symphony Orchestra. Her group, Siam Wind Quintet performs regularly and she also teaches at Conservatory of Music, Rangsit University.
Instruments
J

Retour en Haut