Búsqueda
Spyros Kontos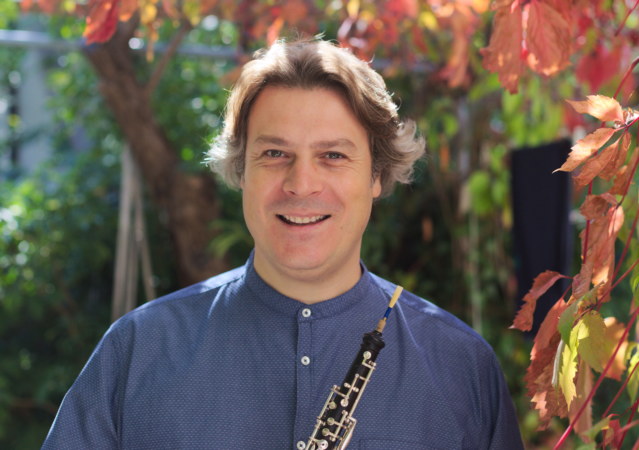 Principal Oboe of the National Symphony Orchestra of the Greek Radio (ERT)
Spyros Kontos is a Greek oboist, born at Corfu (Greece) in 1974, where he has started learning music at young age.
He has studied oboe with Yannis Papayannis in Athens at the "Phillipos Nakas" Conservatory, with Thomas Indermühle in Karlsruhe at the Staatliche Hochschule für Musik and with Maurice Bourgue in Geneva at the Haute École de Musique.
He is principal oboist of the National Symphony Orchestra of the Greek Radio (ERT) in Athens. Other collaborations include the orchestras Athens Philharmonic and Athens Academica, while in the past Orchestra of Colours, Camerata of Megaron, Hellenic Ensemble for Contemporary Music and many others.
For several years he taught oboe at the Department of Music Studies of the Ionian University. He organizes and teaches at the annual International Oboe Course of Corfu, and has also been an assistant to Professor Thomas Indermühle in Karlsruhe. In addition, he has given master classes in the USA.
Many Greek composers have written new pieces for him. His discography is available under DNA Label, Centaur, Irida, Rekem and Universal.
Spyros Kontos has been trusting Rigoutat since 1997.
Instruments
J

Retour en Haut