検索
Eduardo Martinez Caballer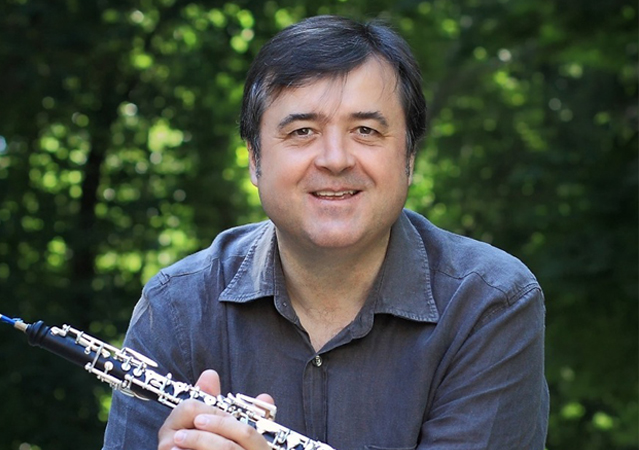 Oboe Professor at the Escola Superior de Música de Catalunya (Barcelona)
Born in Godella (Valencia), Eduardo Martinez Caballer studied music at the conservatories of Valencia, Rotterdam and at the Musikhochschule in Freiburg. His mentors include the famous oboists Thomas Indermühle and Heinz Holliger.
Throughout his long career, Eduardo has played with many different musical groups and since 1991, he has been the Principal Oboist with the Orquesta Ciudad de Granada. He was a member of the Viennese avant-garde music group, Klangforum Wien, the European Community Chamber Orchestra, the Orquesta Sinfónica del Principado de Asturias and the World Orchestra for Peace.
In addition to his work as an orchestra musician, he has been and remains a member of numerous chamber music groups, covering a wide chamber and soloist repertoire from baroque to avant-garde music. As a soloist he has performed on numerous occasions with different orchestras, such as the Orquesta Ciudad de Granada, Klangforum Wien, the National Orchestra of Colombia and the National Symphony Orchestra of Peru, and at music festivals such as the Festival der Avantgarde Essen, Darmstädter Ferienkurse für Neue Musik, the Granada Festival of Music and Dance, the Segovia Festival, the Lima Contemporary Music Festival, and the Music Home Festival at the XingHai Conservatory of Music in Guangzhou. He has worked with well-known conductors such as Josep Pons, Peter Rundel, Kees Bakels, Xavier Puig and Alfredo Rugeles among others.
Eduardo Martinez Caballer has also made several recordings including the concert for oboe and orchestra by Joan Manén (LA MÀ DE GUIDO), and sonatas by Mozart and romantic music for oboe and piano, with the pianist Riccardo Cecchetti (VERSO). He has also recorded with the Ensemble Matisse (ARSIS).
In addition to his work as a musician, Eduardo has also worked for many years in music teaching, offering oboe courses and masterclasses in Spain and other EU countries, South America and China. From 1997 to 2008 he worked as an oboe Professor in the Cursos de Especialización Musical at the University of Alcalá de Henares. Since 2001 he has worked as an oboe Professor at the Escola Superior de Música de Catalunya (Barcelona).
Eduardo Martinez Caballer has been trusting Rigoutat since 1986.
Instruments
J

Discography
W.A. Mozart Sonatas(2004)
Verso
Eduardo Martínez, oboe. Riccardo Cecchetti, piano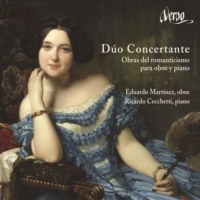 Dúo Concertante. Obras del romanticismo para oboe y piano(2008)
Verso
Eduardo Martínez, oboe. Riccardo Cecchetti, piano
Retour en Haut