検索
Jean-Claude Jaboulay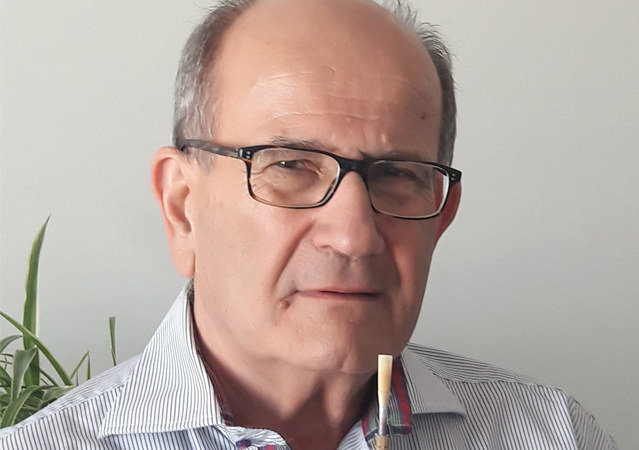 French Oboist, Soloist, Chamber Musician and Oboe Professor
After general and musical studies, and after only 4 years and a half of oboe studies, Jean-Claude Jaboulay enters the C.N.S.M of Paris, where he gets the 1st oboe prize with high honors in 1967 and the 1st chamber music prize in 1968.
He is a member of the Paul Taffanel wind quintet, which wins the 1st prize in the Colmar International Competition, and with the same band, he obtains the 1st prize in the Belgrade Competition, and all the special prizes in 1974.
He also is a member of the Maurice Bourgue wind octet, composed of the best French wind instrument players.
In 1974, he joins the Paris Orchestra as the Oboe and the English Horn. He will stay there for 35 years and will have the pleasure to play with the most talented conductors and soloists of this time.
In the mean time of this musical career, he particularly teaches in the Paris C.R.R. where he welcomes numerous students, from which many will become talented artists in the best orchestras in the world : Paris Opera, French National Orchestra, Scala de Milan, L.S.O., Strasbourg, Toulouse, Lyon, Bordeaux, Lille, Cannes…
Jean-Claude Jaboulay has been trusting Rigoutat since 1960, and during 29 years, he was the Artistic Counsellor and the Endorser for Rigoutat, following Claude Maisonneuve. He dedicated his task to preserve the sound qualities of the instrument while improving the ease and intonation.
He had the pleasure and honor to meet the 3 generations of Rigoutat (Charles, Roland, Philippe) and to work with the two latters.
Instruments
J

Retour en Haut